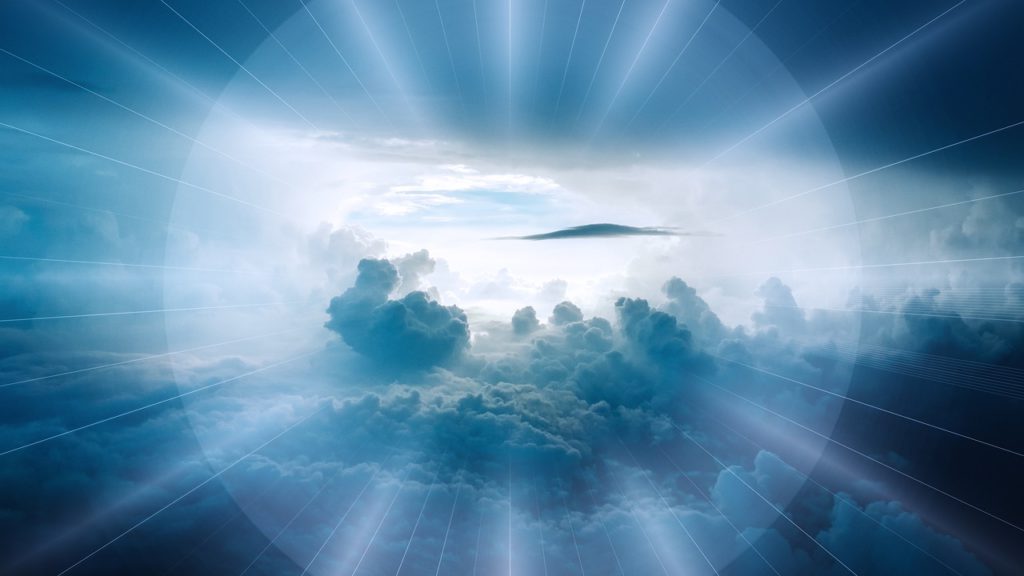 Gloria! I think we all sound like angels when we sing the refrain/chorus of this Christmas favorite. It's one word, "Gloria" but it takes us on a bit of a journey of notes just to sing it! I'll never forget the eggshells, either! That's how we helped kids to sing the words, "in excelsis Deo."
The whole line of the refrain, "Gloria in excelsis Deo" is translated, "Glory to God in the highest!" That is a great line of adoration! I try to incorporate a bit of adoration in each prayer or conversation I have with God. We all like to be complimented for our accomplishments. God deserves our admiration and praise so much more than any earthly being, don't you agree? This song oozes with adoration!
We should want to give God the glory in all we do for all he has done. 1 Corinthians 10:31 says, "So whether you eat or drink, or whatever you do, do it all for the glory of God." How do we give God the glory? The psalmist writes in Psalm 21:13, "Rise up, O Lord, in all your power. With music and singing we celebrate your mighty acts." Philippians 2:11 says, "and every tongue declare that Jesus Christ is Lord, to the glory of God the Father." Jesus Christ is Lord indeed!
The words of our song today help us muster up the joy of the nativity that may be fading as we start a fresh new year.
Angels we have heard on high,
sweetly singing o'er the plains,
and the mountains in reply,
echoing their joyous strains.
With this song of the angels, the whole earth joined in. That's a lot of joy! It speaks to my heart of the grandeur of Jesus' coming despite the humility of the manger. In terms of Jesus' own humility, we can glean some wisdom from him. In John 5:30, Jesus says, "I can do nothing on my own. I judge as God tells me. Therefore, my judgment is just, because I carry out the will of the one who sent me, not my own will." Take some time to contemplate God's will for your life in the coming year.
Shepherds, why this jubilee?
Why your joyous strains prolong?
What the gladsome tidings be
which inspire your heav'nly song?
We, like the shepherds, may be experiencing a season of darkness. Certainly, the pandemic we have been enduring for these past couple years has drained many of us. We may be left wondering, "where is God?" The shepherds would probably have had their own "issues" and may have been asking the same thing. Maybe they didn't even know God before this night.
The good news, the gladsome tidings here, can only be from having been chosen as the first to meet Jesus! They were welcomed into the holy place where Jesus lay. I can just imagine the scene of trembling parents overcome with the mission God had given them, the smells and sounds not associated with a nursery or birthplace filling their nostrils. How did the shepherds respond to the majesty of God laying in a feeding trough?
Come to Bethlehem and see
him whose birth the angels sing;
come, adore on bended knee
Christ the Lord, the new-born King.
Come and adore your king. May the wonder of Christ's birth sustain you today and always! Gloria in excelsis Deo!

Let's pray. Lord, you are great and your mercies endure forever. I am again reminded how your glorious plan played out so perfectly, yet unexpectedly. Thank you for the hope we have in you that you will return one day, also unexpectedly. Until that day, may I stay true and faithful, just as you are faithful. Refresh me today with your love. In Jesus' name. Amen.