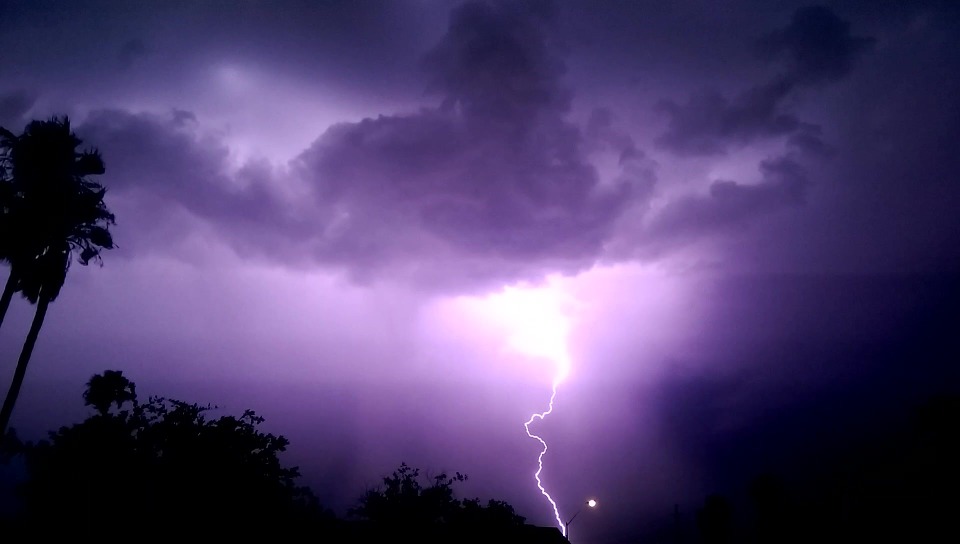 Do you ever wake up in the morning with a sense of "dread," like there is some impending doom about to strike? That's happened to me before, and it is totally unsettling. I often wonder where those thoughts come from. Perhaps I dreamt something horrific that I thankfully can't remember. Whatever it is, this reading took me back to one of those moments.
How do you deal with impending doom? As a child growing up in the Midwest, I used to hate those news alerts during the summertime warning of a tornado in the area. Even more scary was hearing the sirens, grabbing the cats, and running for shelter in the basement. If you haven't lived in tornado alley during the late spring into summer, it might be other weather warnings or fire drills at school bringing you fear.
Didn't the Israelites fear for their lives? Amos' words are certainly not pleasant. God even called them out for their lack of concern when he said, "You push away every thought of coming disaster, but your actions only bring the day of judgment closer." God wasn't surprised by their ignorance. He is probably still not surprised by ours!
I want to do better than the Israelites did in listening for God, don't you? I want to be attentive to the clues left in the Bible for us. There are so many people overlooking the best resource we have on the planet. Problem is, there are too many resources to choose from; too many gurus out there trying to show off their solutions. Are we being vocal about the truths we've found in Scripture?
It doesn't take long for us to feel like our heads are about to explode from information overload. Can you relate? When is the last time that you felt like you didn't know whether you were coming or going? Perhaps you were looking back at your day's accomplishments feeling a bit underwhelmed at the items checked off your list. How do you handle that when it happens?
God was not impressed by the Israelites' response or lack thereof. We see them as people who are totally self-absorbed, not relying on God for anything. They hear and scoff at God's words through Amos. Would we be any different if those words of impending doom were directed at us?
Here's God's response to all of them: "I despise the arrogance of Israel, and I hate their fortresses. I will give this city and everything in it to their enemies." And, we know God does give them away, if we've read other parts of our Old Testament history.
Remember, we are sinful, too. We disappoint God, too. But we also know God loves us like crazy. We have God's promise of salvation when we trust in Jesus as our Savior. God's anger against Israel played out as Amos is saying, but he didn't stay mad. God sent his son, Jesus to redeem his people back to himself.
That is the exact news I cover myself in whenever those feelings of doom descend. Let Jesus' words in John 15:9-11 flow over you as you talk with God today. "I have loved you even as the Father has loved me. Remain in my love. When you obey my commandments, you remain in my love, just as I obey my Father's commandments and remain in his love. I have told you these things so that you will be filled with my joy. Yes, your joy will overflow!"

Let's pray. Thank you, Jesus, for your comforting words. Overflowing joy is exactly what I feel when I remember what you have done for me and what that means for my future of eternity with you. Forgive me for all those things I do each day that keep me focused on the world and not you. Help me to see the world through the lens of your love and wisdom. In Jesus' name. Amen.