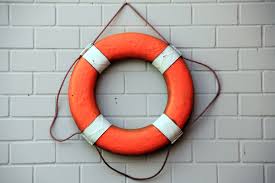 For those who have never felt persecution for their faith, the first part of today's reading must seem a little foreign. Certainly, if we have encountered such it's still hard to imagine what it was like for those early Christians. Most of Paul's audience here would be non-Jews who hadn't known God for long at all. It must feel like they had just jumped into a burning fire.
So many early Christians lost their lives for their faith. Around the world today, we see those same things happening at an alarming rate. While many years have passed, the truth still remains. "God will provide rest for you who are being persecuted and also for us when the Lord Jesus appears from heaven." We are included in this promise of rest even if we haven't ever been persecuted personally.
The fate of those who don't believe or follow Jesus doesn't sound pleasant at all. "They will be punished with eternal destruction, forever separated from the Lord and from his glorious power." I can't imagine an eternity without God. Can you? It seems tragic. But Paul is not only trying to bring peace and encouragement, but also warning and caution.
What does this say to us today? I don't know about you, but I know plenty of people who are in denial about the majesty of God. I suppose it started with their bad experience with "religion" or some with a believer who wasn't leading with love. Unfortunately, even followers of Jesus get it wrong sometimes and make non-believers feel unwelcome, unworthy, or even worse.
How do we break through to help them, to make sure they aren't separated from God? It's really not up to us. God's spirit will be the one to stir up the desire. Our job is to live our lives as a testimony to what God has done for us. We can share our own divine victories. Paul tells us to rely on God and to keep on praying. Paul's prayer is that God will "give you the power to accomplish all the good things your faith prompts you to do."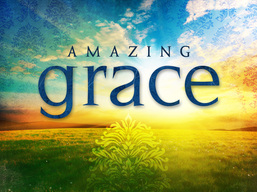 2 Timothy 1:9 says it beautifully, "For God saved us and called us to live a holy life. He did this, not because we deserved it, but because that was his plan from before the beginning of time—to show us his grace through Christ Jesus." God's grace is a beautiful gift we often take for granted.
If you're feeling weak or unsure, remember how Paul shared about his similar struggle and how God spoke to him. "Each time he said, "My grace is all you need. My power works best in weakness." So now I am glad to boast about my weaknesses, so that the power of Christ can work through me." (2 Corinthians 12:9)
We know that our lives won't be all sunshine and roses. We should also cling to the confidence that God is with us through it all. He does give us the power we need. We simply need to pray and wait on his grace and mercy.

Let's pray … Lord, I trust you are leading me and that your plan for me is greater than I could possibly imagine. Help me to stay the course and never give up despite persecution and ridicule for my faith. Use me to reach those who are lost and separated from you. Thank you for how you are preparing them for my message. It is such an honor and privilege to be your servant. Thank you for the promise that one day I will rest with you forever. In Jesus' name. Amen.