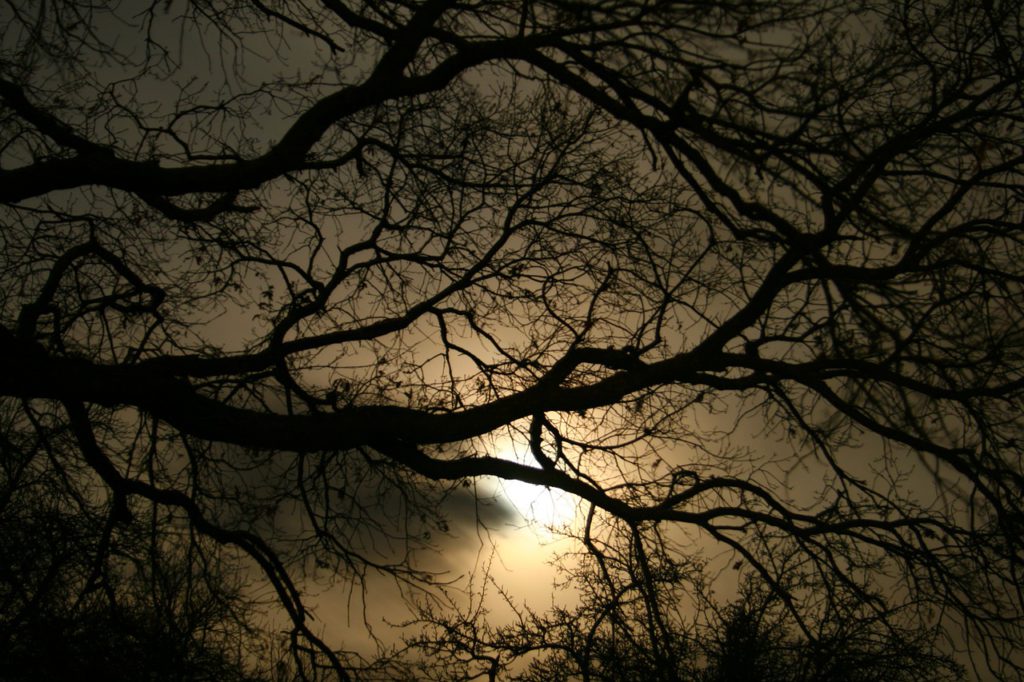 It had to happen. David was the king ordained by God. Absalom was just an imposter. Despite David's request to "deal gently," I'm afraid Absalom's final moments were a bit gruesome. Who actually killed Absalom, is a bit convoluted in the passage. Was it Joab or the ten armor bearers?
No matter, now Joab has the difficult task of telling the king. How do you break that news whether it was by your own hand or at the hand of your men? The fact that father and son were at odds in this way is a little out of the ordinary in the first place.
Joab blew the ram's horn to signify the battle was over. The Israelite's "new" king had fallen. If David were to have heard the sound, he would know the deed had been done. Now the Israelites were afraid for their lives. How would King David deal with them?
Time will tell as we walk through this story. But for now, let's focus on the final moments for Absalom. God had used his own creation to bring Absalom to this point of weakness while on display.
You may recall from our last reading how the forest had caused more death than the sword in this conflict. The Israelites own "pretend" king died because he had gotten snared amongst the trees. Apparently his hair (or head, depending on translation) had gotten caught, leaving him dangling. That is quite the graphic picture revealing Absalom's vulnerability.
It is no accident that he found himself so easily accessible to David's men. Joab has always been a bit of a hot head. I wasn't surprised that he chose to ignore David's words. Perhaps in Joab's mind, a gentle death was a swift and brutal one.
The text doesn't clearly define Absalom's entrapment. Perhaps "dangling" meant Absalom was nearly dead anyway, having been a bit strangled by the tree cover. In that instance, Joab's stabs to the heart would have been a merciful killing to end Absalom's suffering. Like I said, it doesn't say that, I'm only speculating.
Sometimes we have situations play out in our lives that seem hard to believe. We know that God is standing by ready to rescue us in our times of struggle. At our beck and call, God hears our cries for help.
When we truly surrender our own will and seek God's will for our lives, we find freedom. No longer do we have to be in charge. We can relax and let God be God. Why is it we hold so tightly for so long to our own will?
Take some time today to reflect on who is in the driver's seat of your life now. Is that the best choice?

Let's pray …
Lord, sometimes your ways seem a bit odd to me, yet at the same time they are brilliant. May I never doubt you but seek you. Make your way clear, Lord. Direct us in the direction you want for us. Plant us where you can blossom through us. In Jesus' name. Amen.