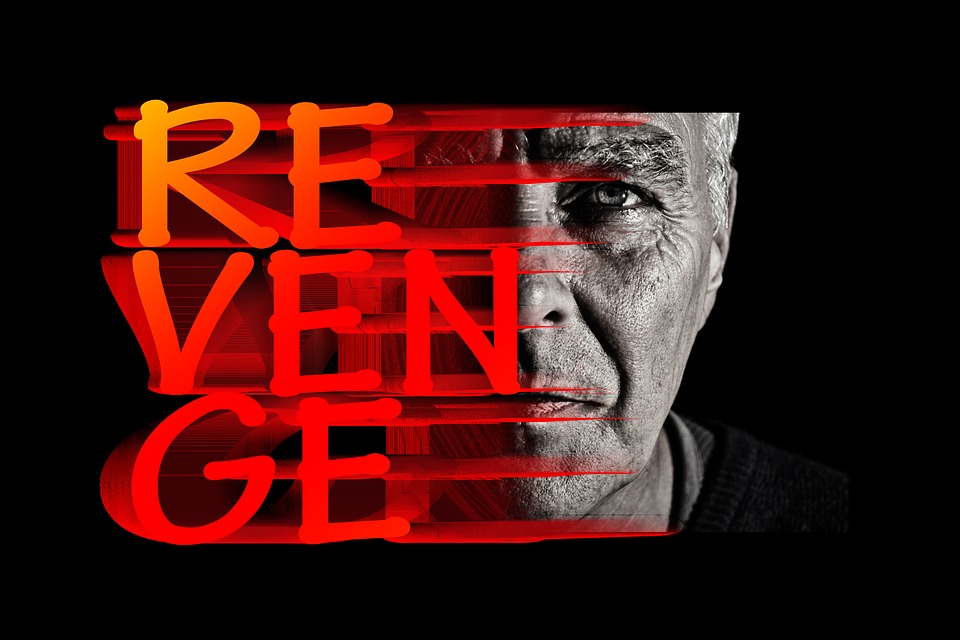 When we are hurt, often those scars are not easily healed. People may say that time heals, but that isn't always the case. We see that in this reading. Absalom has not gotten over the defilement of his sister, Tamar. Time seems to have inflamed his anger to the point where he can see only one solution—to kill Amnon.
Absalom has thought through his plan very carefully. What surprises me in this reading is that the messages that reaches King David is that all his sons have been killed. Instead, the other sons have fled in fear that they may be next in Absalom's scheme.
But revenge played out and Absalom was now likely feeling like he had received justice. Sadly, his sister's situation didn't change. She was no better off having Amnon killed. One might argue that at least she didn't have to look at her brother anymore. We're not told how she felt, so this is pure speculation.
But the fury Absalom felt several years ago continued to burn out of control to where revenge seemed like the only answer. Have you ever had a situation where you were consumed with answer or frustration? Did you give in to your tendence toward revenge?
What do we do when we feel such desire? Certainly the first step would be to recognize that the need for revenge does not come from God. God doesn't intend for us to take matters into our own hands. He will take care of that in his own way.
God is constantly fighting our battles. There are so many unseen conflicts being resolved on our behalf. I love the promise in Deuteronomy 20:4, "For the Lord your God is going with you! He will fight for you against your enemies, and he will give you victory!"
How does reading that verse change your heart? Does it bring you peace to know that the victory is yours? You don't have to allow the burning anger inside you consume you any longer. It does not serve you but only zaps you of your joy.
Take some time today to examine the unhealthy relationships you may have with others, Are you harboring any feelings of contempt or anger? Isn't it time to let go and let God cleanse you and make it right in his way? Think on that today.

Let's pray …
Lord, there are people I have encountered in my life who have zapped me of my joy. I sometimes feel like I have to be the peace maker between others who just don't seem to want to play nicely. Help me be less bothered by the little things that irk me and focus on loving others as you love them. In Jesus' name. Amen.