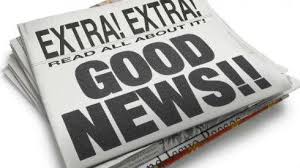 We've all seen people who are so full of themselves and their own agendas they are almost repelling. You are probably picturing someone you know right now! Those people haven't read this passage, or if they have, they don't see how it should be speaking to them. They are only comparing themselves to each other. That is a limitation to be sure, and it doesn't make for an attractive character. Do you think?
We can boast all we want, so long as those boasts are about God and how he is working in the world. Better yet, how he is working in our own lives! His authority trumps all else. When we are fortunate enough to be touched by God's grace, we can't help but want to share. Yet sometimes we don't, afraid of what people may say or think. It's seems to be so much easier to share about a good restaurant meal, a funny movie, a comfortable pair of shoes. Why is that?
We can boast on God's authority. In fact, Paul says, it "builds you up; it doesn't tear you down." I just had a call with a fellow believer. I walked away from that call so built up because we were able to both share about how God is working in our lives. I'm pretty sure that if we hadn't brought God up in our conversation, I wouldn't be feeling so energized right now.
When we can share our stories of victories in the Lord, it not only helps us, but it gives glory to God. It's our story. Nobody can question it. When God sees how well we do with what he has given us, he will give us even more. God's mercy has no limit. Our text today quotes from Jeremiah 9:24, but the whole verse says, "But those who wish to boast  should boast in this alone: that they truly know me and understand that I am the Lord who demonstrates unfailing love and who brings justice and righteousness to the earth, and that I delight in these things. I, the Lord, have spoken!" Beautiful!
Paul opens this whole discussion about boasting with these words, and I want to close with them. "Those who say they belong to Christ must recognize that we belong to Christ as much as they do." I had to think about what that was saying. Who do people see when they see you? Do they see you showing love and compassion? Do they see someone who is boasting in the Lord and not themselves? Do they recognize you as a Christ-follower? People are watching. What are they seeing?

Let's pray … Lord, I feel energized when I share about you and know that I am living in your will for my life. I pray for your help to keep me on track. May my words and my actions reflect you so there is no doubt I am your child. Bless all those struggling today and not feeling boastful about anything. Give them safety, restored health, peace, love, and most of all grace. In Jesus' name. Amen.