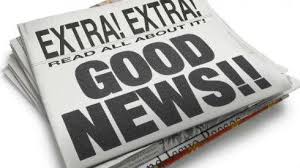 Did you know that Paul's first letter to the Thessalonians is the earliest New Testament manuscript written? I didn't either. If the New Testament books were ordered by when they were written, this would come first, before the gospels! Why is that important? Because it speaks of the earliest proof we have that the message of Jesus our Messiah was being preached to the world.
These new believers were Gentiles who now believed in the God of the Jews and particularly in Jesus. We can make that assumption from Paul's words in verse 9, "how you turned away from idols to serve the living and true God." Paul wouldn't have used those words with other Jews. We're not Paul's original audience, but we can be confident that the message still speaks loud and clear to us as well.
This book's themes are faith, love, and hope as gifts from God, not of our own doing. How we approach this text and the book as a whole will make a difference in how we internalize it. We need to remember this is a letter, a love letter if you will, from Paul to people he feels a connection with because of their common faith in Jesus. You can be part of receiving that love and encouragement, too.
Paul was gushing with thanksgiving, wasn't he? It always feels good to be praised and uplifted by people you respect and admire. Paul, Silas, and Timothy must be so pleased to see God at work in these new believers. The tone of the opening of this letter is very upbeat.
We could all take a lesson from these new believers. They are not keeping this life changing message to themselves. We read, "And now the word of the Lord is ringing out from you to people everywhere." Can you remember when you first came to faith in Jesus? Do you remember that zest you felt? Did you want to tell everybody?
Maybe you can't remember a time when you didn't believe. Or if there was a time, the progression has been slow. Do you often wish you had had a huge coming to faith 'a-ha moment?' No matter what, we are here now, sharing in this moment. Maybe the question I should have us reflecting on is whether we've had that mind blowing conversion or not, what are we doing about it?
Take some time to reflect on that. Ask God to show you how he wants you to share the good news with others.

Let's pray … Lord, I thank you for how you are working in my life and revealing yourself to me through your Word. Continue to open my eyes and my heart to receive what you have for me each day. Use me to create a hunger in others to know you on deeper level. In Jesus' name. Amen.