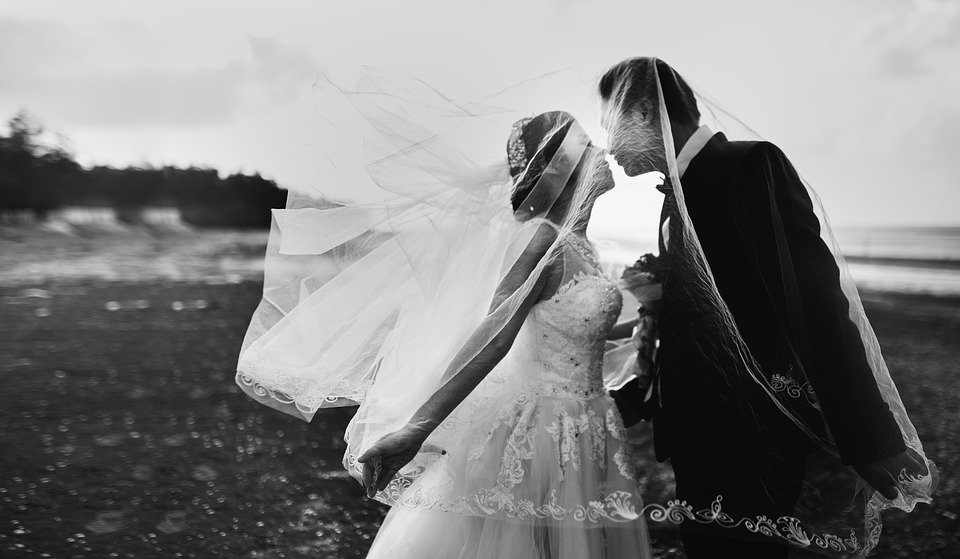 Starting in Chapter 7, we see Paul addressing the issues that the church had written to him about. Up to now, apparently, Paul was focusing on the issues he felt needed attention. I think this is helpful to note. Paul didn't just meet the people "where they were" but first set foundation and reaffirmed the gospel. Paul laid the framework to make it easier to work through the issues concerning the people.
Even back then, sex was on people's minds! It seems their concern was whether they should live celibate lives. While we'll see Paul's slant in this chapter being a single man himself, he does encourage marriage "because there is so much sexual immorality." It's as if marriage can become the solution to a big problem.
We can't even wrap our heads around the possibility the Corinthians were asking if even married couples should abstain from sex. Curiously enough, the people in Paul's day could have been concerned that sex was an act of the "flesh" and thereby sinful and to be avoided. Paul's take as a single man was to encourage sex in marriage. By all means!
As we all know, marriage in our day doesn't necessarily last and the covenant promise seems to have lost its importance. What kind of a solution is that? We've also seen deviations from men being husbands and women being wives. That is not a discussion I will be having. We are going to focus on the words of Scripture here as giving us a formula for marriage that works.
As you may know, my first marriage was not a godly marriage as prescribed here. I am grateful every day that my second husband, David has been the epitome of a loving husband, cherishing me as God intends.
These verses may seem challenging to some' they certainly challenged me years ago when I felt stuck in my first marriage. In those days, the word "authority" seemed to give my first husband the green light to be abusive to me and force me to do things with my body I would never have done by my choice. I'll spare you the perverted truth.
Now, I have experienced the beauty these verses were designed to bring to the marriage union. When we can be selflessly devoted to another human being to the point where their needs come first and we find ourselves yearning to please them, it feels so right. It's how God intended marriage love to be.
How many times have you used the excuse, "I have a headache" when you didn't really have a headache? We shouldn't have to even think like that. We're told here exactly what we need to do. Communicate. Lovingly share with your partner you're not on the same page about intimacy at the moment and work through a solution. Paul would suggest prayer is a good solution, and I'd have to agree.
When your spouse loves you like God intends, it is NEVER an issue to be open about your sexual desires. There is NO guilt. There is loving support. If you haven't experienced a love like that, it is my prayer for you that God will ignite that love into your marriage or, if you're not married, that God will bring that perfect person into your life when you are ready.
The whole of chapter 7 deals with different facets of marriage and singleness. We'll walk through this step by step. I feel blessed today to be in a marriage that includes God and daily prayer as a couple. It's powerful!! I encourage you to pray together often.

Let's pray …
Lord, thank you for the loving husband you have given me. It is such a blessing to know my marriage is following the example Paul has given. I pray for other couples who may be experiencing issues in marriage that are keeping them from having moments of intimacy. Unlock the passions, God. Thank you for your love. In Jesus' name. Amen.