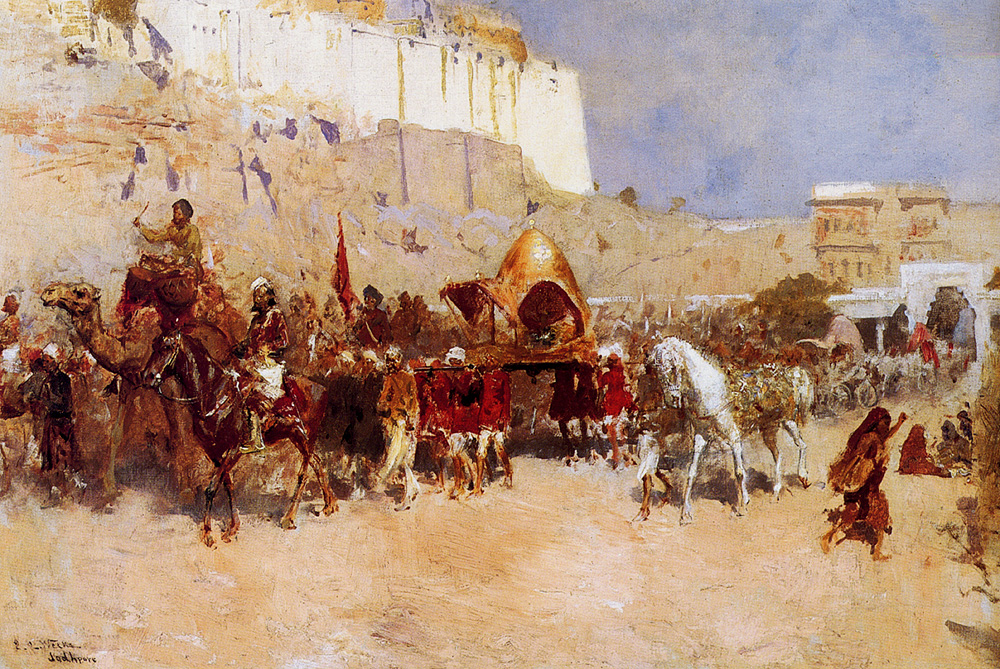 If you are like me, when you first read today's text you wondered, "now what's happening?" We're not used to seeing the traditional Hebrew custom of marriage playing out. It's when the groom will pick up his bride and take her from her home to his own. The one "who is sweeping in from the wilderness" is indeed our bride. Can you imagine how she was feeling in this moment? The wedding procession had begun at last!
The king may or may not have been with her during her long travel from her home in Lebanon. However, he surely sent protection to assure she safely arrived at the palace. Sixty military men, presumably dressed recognizably, all providing for the escort of their soon-to-be queen.
This wasn't just any carriage. This was the king's carriage in all it's splendor. We read it had also been "decorated with love by the young women of Jerusalem." As for most weddings of today, decorations are pretty much the norm. Not only are the bride and groom dressed in a special way, the bride has no doubt spent hours on her hair, make-up, etc. to make herself as beautiful as she can for her new husband. The church is usually decorated with flowers, ribbons, candles, etc. The banquet hall, too, is adorned with care. So, it isn't surprising that Solomon's carriage would be decorated, is it?
A wedding day is an event to be remembered. So many times, couples get caught up in all the details–smiling for cameras, talking to relatives and strangers, doing all the wedding "stuff." At the end of the day, they are often saddened when it is all over. The much-anticipated day has come to an end. Even for Solomon, "He wears the crown his mother gave him on his wedding day, his most joyous day." How sweet is that!
But what happens after the thrill of the wedding ceremony? Is there a way to keep the grandeur of the day alive? It's important for couples to realize the extravagance of their wedding day will not last forever. Regular day-to-day life can be routine and not that grand. Equally important, they should not let their joy fade completely. How? By keeping the memories of the feelings alive just as much as the events.
The wedding day is only the beginning of a beautiful life together. I just watched our daughter's wedding live on the internet. With such rigid travel restrictions right now, and a pandemic raging out of control, the couple decided to "elope." Were there a lot of festive decorations and fancy clothes? No. It was simple. It was beautiful. They are just as married as if they would have had flowers, ribbons, and candles all around.
Take some time today to think about ways you can rekindle some of the love you felt on your wedding day (if married). If not married, think of how you can support a friend right now to make them feel special.

Let's pray… Lord, I thank you that I can celebrate love every day. I celebrate with my spouse, my family, my friends, and even people you are bringing into my world each day. You made us to love like you love. Help us to look beyond all the frills of life and find the true joy of loving and being loved. In Jesus' name. Amen.