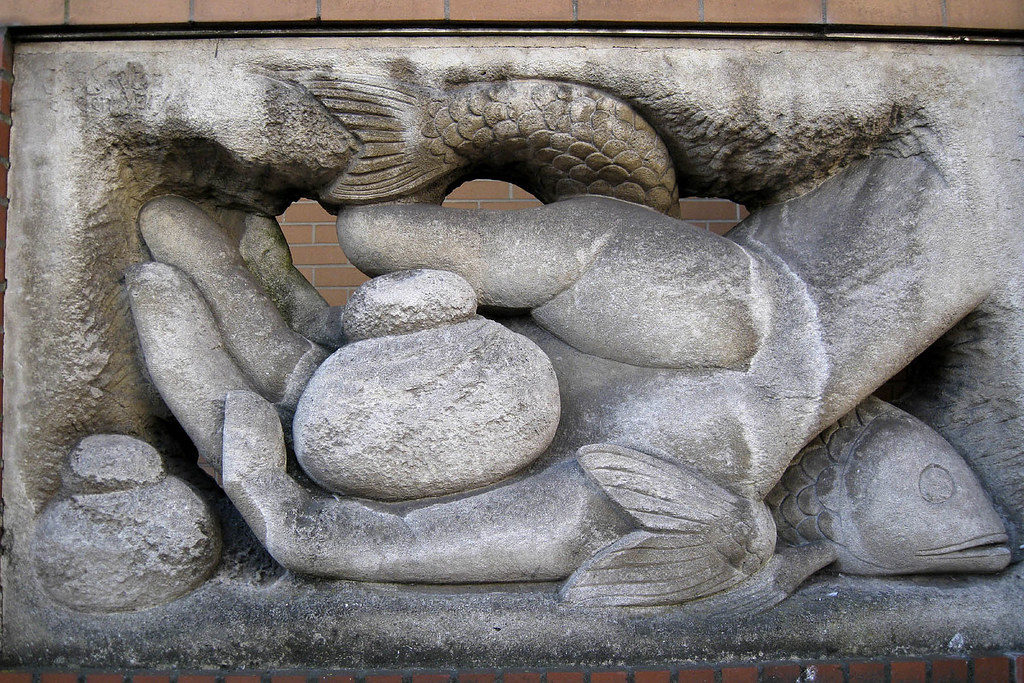 This story never gets old for me. This is Matthew's version. All the other gospels include an account of this day as well. ( Matthew 14:13-21; Mark 6:30-44; Luke 9:10-17; and John 6:1-15.) I am not going to spend time today comparing the stories. I have written devotionals on all of them, so you can feel free to read through the others. I've given you clickable links. I welcome any comments or observations.
Today's reading starts with Jesus just wanting to be alone. He had heard of his friend's death in the preceding verses. He needed time to process that. I'm sure we can all identify with wanting to be alone when we're dealing with sorrow and loss. But Jesus couldn't go anywhere without attracting a crowd, and today was no different. Did Jesus rebuke them and send them away because he wanted to be alone?
Absolutely not. He had compassion. His compassion was greater than his exhaustion. I want to be more like that. I want to be present at the moment people need me rather than feeling perturbed that I have been interrupted. In fact, compassion is one of the attributes I hope people see in me. I know it's something I aspire to and am working on in myself.
Another thing I'm working on is problem-solving and trusting God. Here we see the frantic disciples focused on the problem. They only have a few loaves and fish, and Jesus just told them to feed the people. They must have thought Jesus was crazy. What they should have been focusing on instead was God and his provision. After all, Jesus was right there. He was God. If he said, "feed them" there should have been no question, no doubting, no overthinking.
We have Jesus present with us even though we can't see him. If we are called to do something, we need to trust the provision will come. God is our ultimate provider. He is the only one who can satisfy our hunger, both spiritually and physically. When we can overcome our propensity to overthink every situation, we will find true peace and satisfaction that can only come from above.
Are you feeling hungry today?

Let's pray. Lord, you are so good. You have promised to provide for me. Help me not to focus on the problems around me. I want to trust you. I know you are standing by ready to feed me and rescue me. I am hungry for a closer walk with you. Thank you for all the blessings you are pouring out. My heart overflows with gratitude. I need you, Lord. In Jesus' name. Amen.