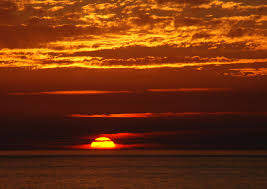 These short verses span the period of 18 years. We are also introduced to three new judges, Ibzan, Elon, and Abdon. We don't know much about these men. From the description we do have, it is very likely these men were wealthy due to the reference to many children and donkeys.
It seems like we're in a holding pattern, and I don't want to rush past this. It's time to catch our breath and just relax a bit. After what happened with Jephthah, I feel like a time-out is in order. The Israelites deserved a time of peace to get on with their lives.
It is a bit curious that we hear a lot about some judges and very little about others. But when you think of all the leaders that have lived across the ages, there are those who stand out and others who keep the status quo. Each has a place in God's plan.
Thankfully, life consists of more than just high drama. It is in the "slow times" that profound growth can take place. We can seize the opportunity to improve a skill, explore something new, build stronger relationships, the list of benefits can go on and on.
Just because we find ourselves in a bit of a lull, we should not become lazy or forlorn. We should always be asking, "what can I learn from this?" If we ask that question in times of struggle and challenge, we should all the more be asking it when we have time to ponder and reflect.
How much time do you spend each day doing absolutely nothing but just sitting in God's presence listening? Until recently, those times were few and far between for me. After reading Hal Elrod's book, Miracle Morning, I've made it my practice to begin each day with a time of silence before God. It's a challenge to be still. It always has been for me. My mind is just racing ahead of me or dwelling on something it shouldn't be. I'm nowhere near as good at being silent as I'd like to be. What I do know is that those days when I nail it, I have a better day.
I hope you have a similar experience. Try it!

Let's pray …
Lord, thank you that I can come to you and spend time with you. Still my heart so I can hear and be obedient. I want to follow you and act in ways that are pleasing to you. Use me God to make a difference in this world. Show me the way. In Jesus' name. Amen.