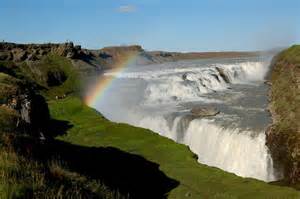 Today's reading is full of hope for the future. The warnings of destruction will be partnered with glimmers of hope. We can see that pattern playing out in our lives too. For every trial and valley of struggle, we can rejoice in the light at the end of the tunnel. We know there is an end in sight. John 1:5 says, "The light shines in the darkness, and the darkness can never extinguish it." We can put our hope in Jesus. He was sent to this earth to be our light in the darkness. He is a light so bright that darkness cannot and will not ever overtake it.  
Here we see what many Christians believe is a prophetic reference to the Messiah, the light of the world. "But in that day, the branch of the Lord will be beautiful and glorious." The restoration Isaiah is speaking of will be truly manifested in the coming of Jesus. Years later, Jeremiah speaks of this branch as well, "For the time is coming, says the Lord, when I will place a righteous Branch on King David's throne. He will be a King who rules with wisdom. He will do what is just and right throughout the land. And this is his name: 'The Lord is Our Righteousness.' In that day Judah will be saved, and Israel will live in safety." What a beautiful word from God to give people hope.
Other scholars believe this passage in Isaiah refers simply to Judah. After all the trials that are to happen, times of battle, exile, death, and destruction, there will be a return to a lush and beautiful life. There will be reason to celebrate for those who have stood strong in the Lord. "The Lord will wash the filth from beautiful Zion and cleanse Jerusalem of its bloodstains with the hot breath of fiery judgment." It's like the people will have a do-over.
Have you ever been furious at someone for what they did to you? Chances are rather good you didn't stay that way. Over time, your anger diffused and became a distant memory. Could that be what we see happening here? The Lord was surely disappointed and angry with his rebellious people, but he didn't stay mad. For those who survived the destruction and kept their faith, they became "a holy people."
The provisions of God described by Isaiah remind me of what happened to the Israelites traveling in the wilderness. God was with them, too. Remember the cloud that would rest over the tabernacle. When the cloud moved, the people would move. In that way, God was always with them along the journey. There is a peace in knowing God is with you, protecting you. "It will be a shelter from daytime heat and a hiding place from storms and rain."
God is present with us. We can be sure of that. We have the benefit of seeing prophecy fulfilled in Jesus. He is our light and our salvation. The Holy Spirit is our guide and our protector. We need only tap into that power of Christ living inside us. I love starting each day by spending time in grateful praise reconnecting with that power that lives within me. Trials will come, but joy comes with the morning. Psalm 30:5 sums it up nicely. "For his anger lasts only a moment, but his favor lasts a lifetime! Weeping may last through the night, but joy comes with the morning." Rest in the peace of God and rejoice in his provisions.

Let's pray … Lord, I thank you for all the blessings in my life. Even in the times of struggle, I know you are there with me and that comforts me. Empower me each moment to live as your light in this dark world. I want to be one that stands strong in the face of temptation and trial. Thank you for the joy in my heart. In Jesus' name. Amen.