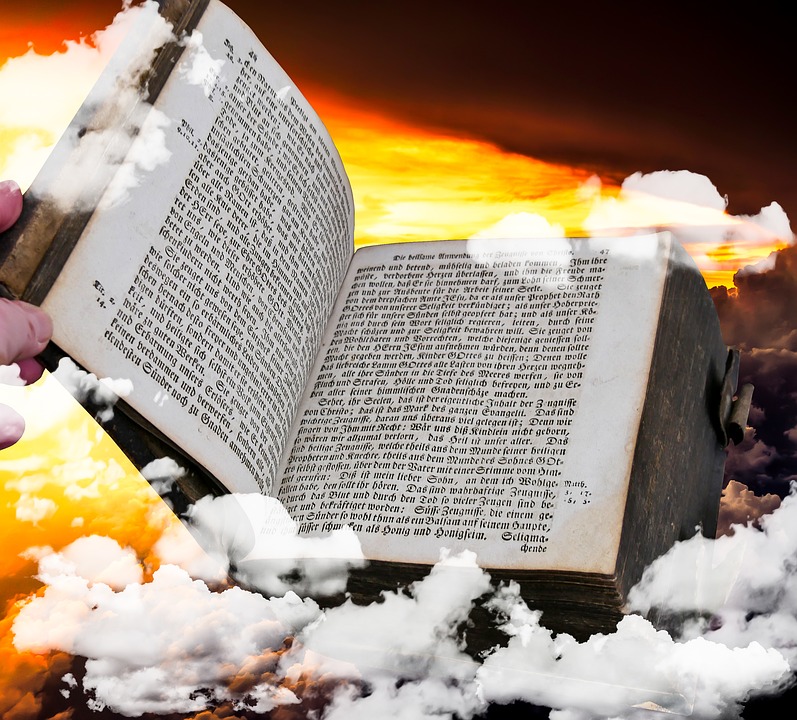 This week our texts have been focusing on the importance of Listening to God's Word. This is one of the passages that always comes to mind for me when I think about the gift we have in our hands—the Bible.
Some of us have been acquainted with the Bible since childhood. Others may know the Bible exists but have no idea yet how precious it is. My heart breaks for those who are not reading God's word and listening for his voice. They are missing out on trusting Jesus for our salvation. "You have been taught the holy Scriptures from childhood, and they have given you the wisdom to receive the salvation that comes by trusting in Christ Jesus."
The world must look a lot different to people who haven't met Jesus. That's a simple question we can ask other people. "Do you know Jesus?" Of course, here in Mexico, it's a common name, so I'd have to be asking the question differently! But what a great conversation to have with someone! Either we'll have a lot in common or have a mission or divine appointment to share who Jesus is to us.
It does us no good to listen and read God's word if we don't act on it. That action might simply be handing a Bible to a friend who doesn't have one. What a gift! It's never too late to start reading and listening! Who do you know that might need a Bible? Do you have an extra one laying around someplace?
One of my favorite parts about being a pastor's wife over the years, has been my involvement with "Bible Sunday." In several of the congregations we served, it was a "tradition" for the church to give Bibles to 3rd graders. You know, those children just beginning to read well enough to appreciate the gift.
To make sure they understood how precious this was, I started holding a special reception for them with their parents and families. As part of the reception, I would teach them a little about the Bible and how to read it. Memorizing this verse was one of the "games" we played. "All Scripture is inspired by God and is useful to teach us what is true and to make us realize what is wrong in our lives. It corrects us when we are wrong and teaches us to do what is right."
Inspired by God! Of course, there were many authors used by God for this purpose. Doesn't it almost give you goosebumps when you think about what you have access to? God's word. I certainly want to listen to God's message that I read each day. I love sharing my ramblings with you. Conversations are always great. We can do that over in a Facebook group I set up just for my readers! Here's a quick link to join or stop by again if you're already a member.
When we listen to and know the truths revealed in God's word, we'll be able to discern right from wrong. Sadly, it seems like we are seeing a lot more "wrong" in the world these days. However, as I look at times in history, going way, way back, there has always been plenty of "wrong" when you use God's word as a guide.
That's part of the promise, too, that we'll be equipped. Wouldn't that mean God's word is designed to strengthen us for whatever comes our way. As we dig deeper into God's word, we also understand that our power comes from the Holy Spirit. We might even hear Jesus whispering in our ears, "Go make disciples."
Are you feeling equipped for service? Are you ready to trust the book inspired by God to lead you on your way?

Let's pray. Hey God, thank you so much for inspiring all those normal people to write such powerful words for you. They speak to my heart all these years later. Continue to use me to spread your word to people who may not know you or to those who are seeking more of you, like me. Open my eyes to see more clearly your desires for my life. Equip me for service. In Jesus' name. Amen.