NotablePress is so much more than just a WordPress website theme. For those who want to "own" their content and take back control, check out this review to see if NotablePress is the best website theme for you.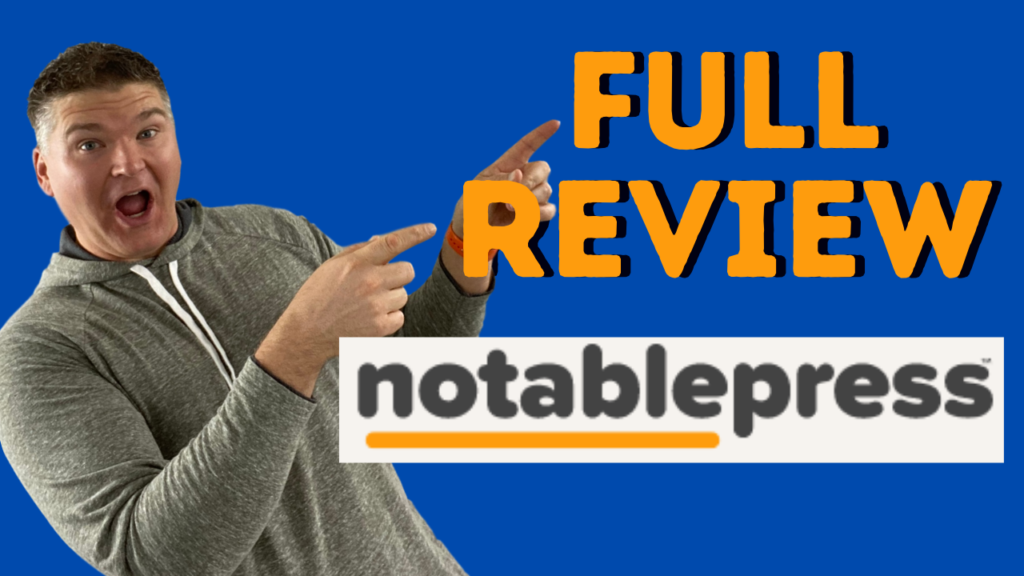 You know that there are a TON of free and paid website themes, so finding the best WordPress website themes can be daunting. If you are reading this review, you must either: (1) have a website you want to make better, or (2) be wanting to get seen as the authority with a website of your own. Either way, having the best website theme for you will be key.
To be totally transparent here, you have to know first off that I use (and love) notable.press. This blog you're reading is created using this theme. I also have an affiliate arrangement with them. That means if you decide to try notable.press through my affiliate link, I'll get a small commission. You know the drill, but I always want you to know those things up front. My only bias is that I have had hands on experience with this!
What's so GOOD about Notable.Press?
I'll pick my top three things…
(1) you can own your content and take back control. You don't have to worry whether social media algorithms or platforms will last
(2) the formatting is easy to use and there is a lot of room for creativity — just look at this website. It didn't always look this good!
(3) the bells and whistles make it so much more than just the best website theme!
And just for good measure, one more great feature! The notable.press website is packed with training resources.
When you take the 30 day trial you can get started right away.
You don't have to wait for a future date of training. Chances are you'd have a time conflict anyway.
Most people have good intentions with the replay, but unless they attend live it just doesn't happen. It's okay. We know it works that way sometimes.
So helpful to have immediate access to training, and it's available at YOUR perfect time!
Flip Side — What's Not So Good?
It's hard to find anything about notable press when you google it. Other stuff comes up. That's why for this review I will refer to it as notable.press. That's what you type in the search bar to get to the sign-in/sign-up screen. It's like they want to keep themselves secret with that extension. You won't find it it you type notablepress.com!
Then, when you do get to their website, while it looks beautiful, it's a bit confusing. Unless you know it's a theme, you don't know it's one of the best wordpress website themes out there. They don't shout about it. I do love their promise: 'NotablePress is a content creation platform that you own and control, powered by WordPress. With it, you can create a beautiful, personalized website in just a few steps!'
It's not free. Something as powerful as notable.press could never be free. I should never say never. But for now, the price is VERY reasonable for what you are getting in addition to the amazing theme itself!
Who Is It For?
If you have or want to have a website, this is for you.
Maybe you already love your theme and are just curious. Keep reading.
Maybe your theme is limited and boring. Keep reading.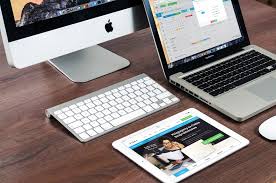 Maybe you don't even know what a website theme is in the first place but just know that you want a website. Cool. Insider secret here–you're going to want a theme. Keep reading and you'll see why.
For the record, your theme is the overall look, feel and style of your website. This includes things like the color scheme, layout and style elements. Branding comes into play and is important here. You're looking for a theme that is easy to use and work with. Believe me, there are complicated ones out there to avoid, unless that's your jam!
Who is it "Not" For?
Somebody who already LOVES their website theme. There are other really great options out there. I'm just happy to show you the one I like best!
Somebody who isn't interested in having a website in the first place.
What Will You Find Inside?
Hold on folks! In case you're not familiar with the best WordPress website themes, you'll see that notable.press has a lot of features most don't. If you see any missing on this list, you probably recognize that to be upper end kind of stuff. At that level, you are probably working on creating your own theme to meet your own needs!
Here are the great features (you can get more detail on the website here)
Take Full Control Over Your Content. It's simple to showcase video, house your podcast, publish your articles, and much more. In one place! You don't have to worry about the whims of social media. Here today, gone tomorrow, or next week if you're lucky to get a lot of early engagement. You own it using notable.press!
Get Paid by Your Biggest Fans Through Built-in Memberships. A lot of people are starting memberships these days as a way of having a paid community. You're probably in one or two, for instance group coaching memberships and associations. This is a great perk to have your fans paying you directly!
Automatically Embed Your Stream and Chat When You Go Live. Period. You just manufactured time, as my friend Dana Hagstrom likes to say. Your website can become your one stop shop. You want to drive traffic, and a lot of it, to your website. Having your best stuff there is important. Now it goes there on auto-pilot! Brilliant!
Can you believe these great features?? (+See Infographic above)
Let Your Users Toggle Between Light Mode and Dark Mode. That's a cool perk. People love choices to customize and light and dark are fun, familiar. It's all about the customer "experience." (We should be applying that kind of thinking in our own business!)
Built-in, Auto-setup Tool to Get You Up and Running Quickly. Easy peasy! Their proprietary helper tool will guide you step-by-step. That's all I can say on that! If you want complicated, you'll want to look for the best website theme some place else!
Showcase Your Favorite Tools and Software. This feature means "make money." Your website can feature all your best tools, and you know you use a lot of them yourself. Have you ever gotten affiliate privileges? Promote them using notable.press and get paid if people buy! People will buy it you make it easy for them to find something they need. I'm learning from you guys all the time!
Sounds pretty great, huh? Take a look for yourself.
What's the Risk?
ZERO!
That's one of the best features! You can try it FREE for 30 days with no payment information required! What?! That's pretty bold. The creators must know you're going to love it!
PLUS…
There is a no-fuss money back guarantee. No-fuss. You can tell the person in charge of this side of the business has been through a return process or two that has been less than desirable. You tend to serve your audience the way you want to be served.
Why We Love It!
What's not to love! The ease of use. All of the above. Affordable! Take your pick!
My Exclusive Bonuses
You know I love to throw in a few extra incentives at times. That's how I roll. So, if you're ready to get creative and build your website using the best website theme I know, notable.press… here's my gifts: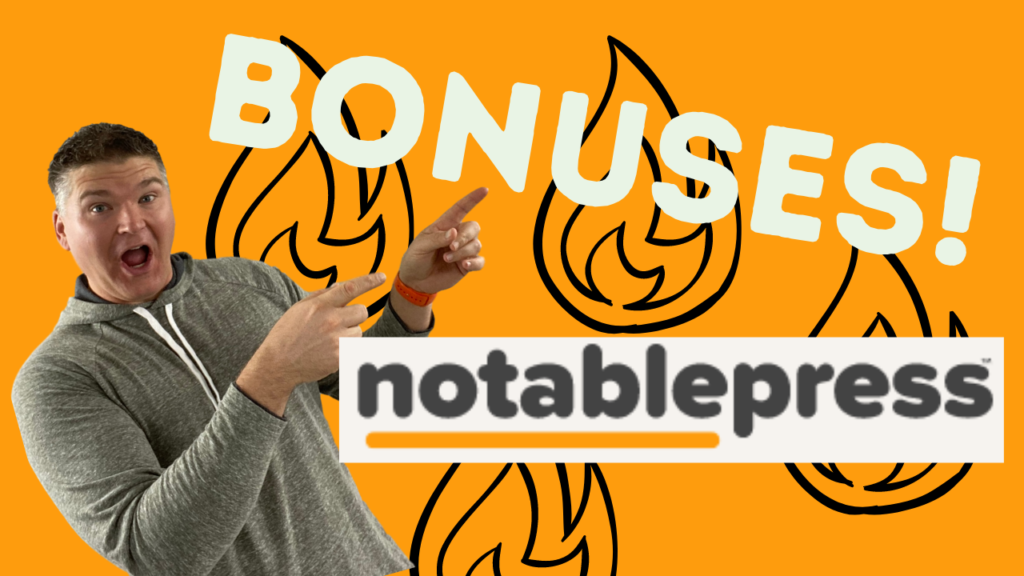 BONUS #1
30 days access to my paid community where you can be nurtured by other entrepreneurs just like you who are looking to serve at their highest capacity. While you're on your "trial" of notable.press you will be surrounded by another community for extra support.
BONUS #2
$10k In 10 Weeks ($197)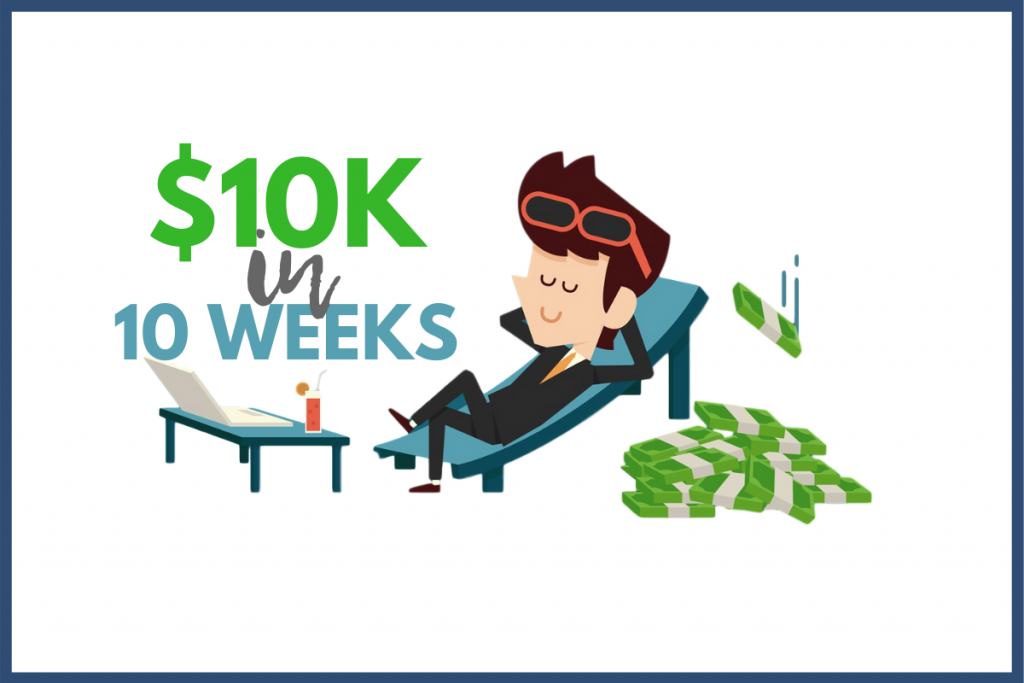 In this in-depth video training, you'll learn exactly how I set up and monetize my Resources Page (that generates $10k+ per month) and WHY I organize it that way – so you can copy exactly what I do and add one to your membership!
You'll get over 90 minutes of me going through resource pages that my students created, giving feedback and suggestions, as well as what I like about each one, to give you more ideas for your own page.
While there are certainly best practices for your resources page, there are many ways to apply them. I've curated 12 great examples of a good resources page so you can quickly take a look at each one to get formatting and design ideas (and maybe some ideas for products you might want to promote).
Learn exactly how to add a resource page to your membership site when you give noteable.press a try.
What are you waiting for?
There's no money commitment today. You can start building your website and joining in with our community of events. You've got thirty days to do it for FREE. Then you have to decide. Then. After you have had all the benefit of creativity and collaboration. Then you decide if it was worth it to you.
If you've got questions, ask them!
Send me a message. Just text (260) 217-4619 and add me to your contacts so we can chat.
This shouldn't be a hard decision, but I never turn away questions.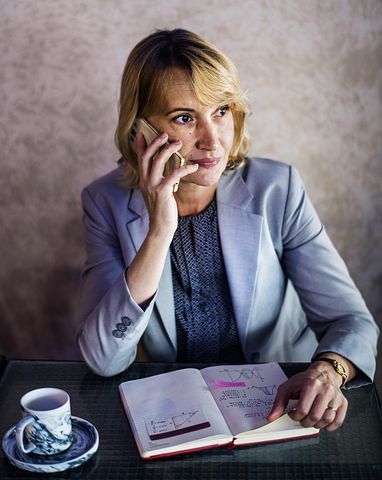 Call me at 317-825-8826
(I'll do my best to answer, but if I miss your call, leave a message and a good time to call you back…can't wait to talk!)
See you on the inside. We'll enjoy watching you create your website using the best website theme, notable.press.