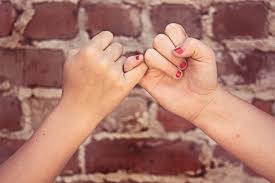 The Promised Land is now ready and available for the Israelites at last. Sometimes it's hard to put ourselves in the time and place we are reading about. This is one of those situations. I, for one, have never encountered warfare firsthand. I can just imagine how intense the rush of adrenaline must be.
What can we take away from these victories? To trust God's process! Joshua knew what God had commanded Moses. Joshua was fulfilling that assignment. God was now empowering Joshua when he said, "Do not be afraid of them. By this time tomorrow I will hand all of them over to Israel as dead men. Then you must cripple their horses and burn their chariots." Joshua understood it was his role to be God's hands and feet, leading the army to make it happen. Joshua only needed to remember "who" was in charge. It was God.
The whole kit and caboodle of the region was conquered. There were no more foreign kings or people left to stand in the way of the Israelites claiming their inheritance. Only those from Gibeon who had made an alliance with the Israelites remained alive. "Joshua slaughtered all the other kings and their people, completely destroying them, just as Moses, the servant of the Lord, had commanded." We see a very obedient Joshua. It makes me wonder if he was a ruthless man or a gentle man just doing God's work.
You may have heard that if God brings you to it, he will see you through it. We certainly see this played out in Joshua's life. Jeremiah 29:11 says, "For I know the plans I have for you," says the Lord. "They are plans for good and not for disaster, to give you a future and a hope." This is a promise we can rely upon.
It's important for us to read these passages, despite the gruesomeness they reveal. This beautiful message underlies this episode: God can be trusted to keep his promises. It may have taken generations, but the promise never included a completion date. The promise originated with Abraham. It is fulfilled here. "So Joshua took control of the entire land, just as the Lord had instructed Moses. He gave it to the people of Israel as their special possession, dividing the land among the tribes. So the land finally had rest from war."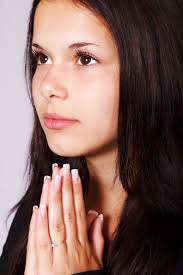 God's timing is perfect. He knows when we are ready. I can look back at my own life and see times when I forced things to happen. (Not successfully in most cases!) Why? I wasn't waiting patiently for God. Has that happened to you? Perhaps, you've been in a rush to make a life-altering decision. I can remember other times when we were waiting for God to reveal our next call. There is a song that really spoke to my heart about what I should be doing while I'm waiting. You can listen here.

Let's pray … Lord, forgive me when I rush ahead without you. Help me to grow a heart of patience to wait on your perfect timing. May I trust your many promises. I know you will never leave me or forsake me. Give me the hope and peace that will see me through. You have great plans for me, and I want to be sure I am clear on that. Help me focus on what I need to do to move me closer to that ideal. In Jesus' name. Amen.