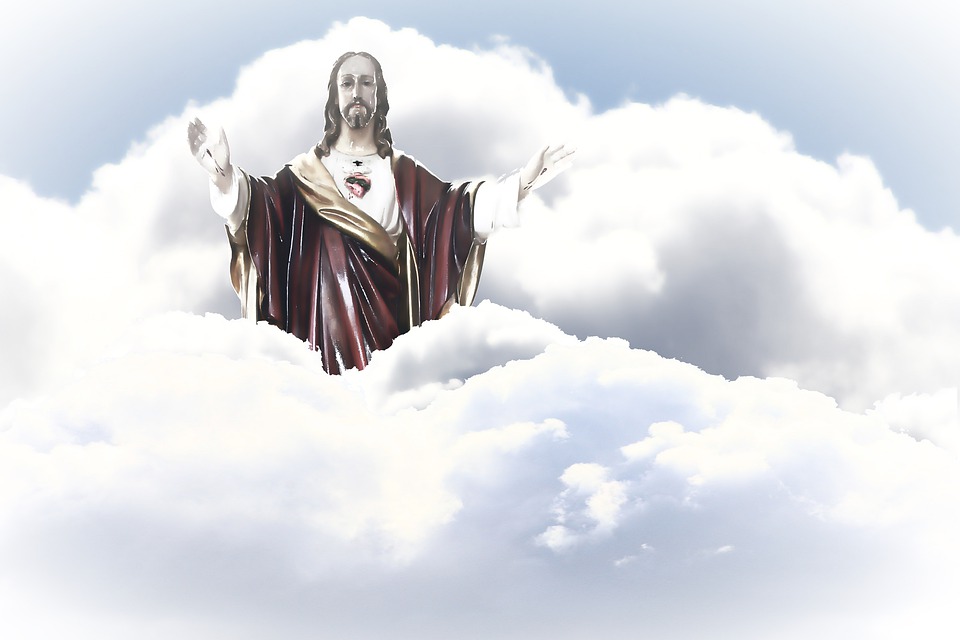 The Book of Hebrews was written to the Jews to help them understand how Jesus fulfilled the law so they would recognize Jesus for who he was and accept his authority. It was difficult for the Jews, and sometimes even for us, to grasp that Jesus was the Son of God. It would have been dangerous for these Jews to be seen as Christ-followers, so this book will also serve to empower them with truth. We may find even today the temptation to fall away from our faith.
As we've been reading different texts to help us understand who Jesus is, this one encourages us to want a relationship with Jesus. He is certainly someone I want to associate with. I like this quote from Aaron Rogers, quarterback of my team (Green Bay Packers). "Surround yourself with really good people. I think that's an important thing. Because the people you surround yourself are a reflection of you." Don't we want the world to see Jesus reflected in us?
To know the heart of God, we need only look to the Son, as "he has spoken to us through his Son." The messages are there if we look. It's how God communicates with us today. God's truth is revealed in Jesus.
Verse 3 really spoke to me today. It was even underlined in my Bible, so it must have had an impact before, too. "The Son radiates God's own glory and expresses the very character of God, and he sustains everything by the mighty power of his command. When he had cleansed us from our sins, he sat down in the place of honor at the right hand of the majestic God in heaven."
We can have no clearer vision of God than by looking at Jesus. Much like how we resemble our earthly parents, Jesus is a complete expression of God. This must have been quite a concept for the Jews to grasp. The God they had long worshipped and even feared, had now sent his only Son. It's a challenge for us to reflect on as well.
Jesus is clearly superior. For further reflection, I wrote on this text back in 2018 on my blog. Here's a link to check that out.

Let's pray. Dear Jesus, help me to remember there is no one equal to you! You are God. You are God's Son and reveal the majesty of the Father. May I truly cherish this truth. I am so very grateful that you would want a relationship with me. As I spend more time with you, help me to reflect your ways in all I say and do. In Jesus' name. Amen.