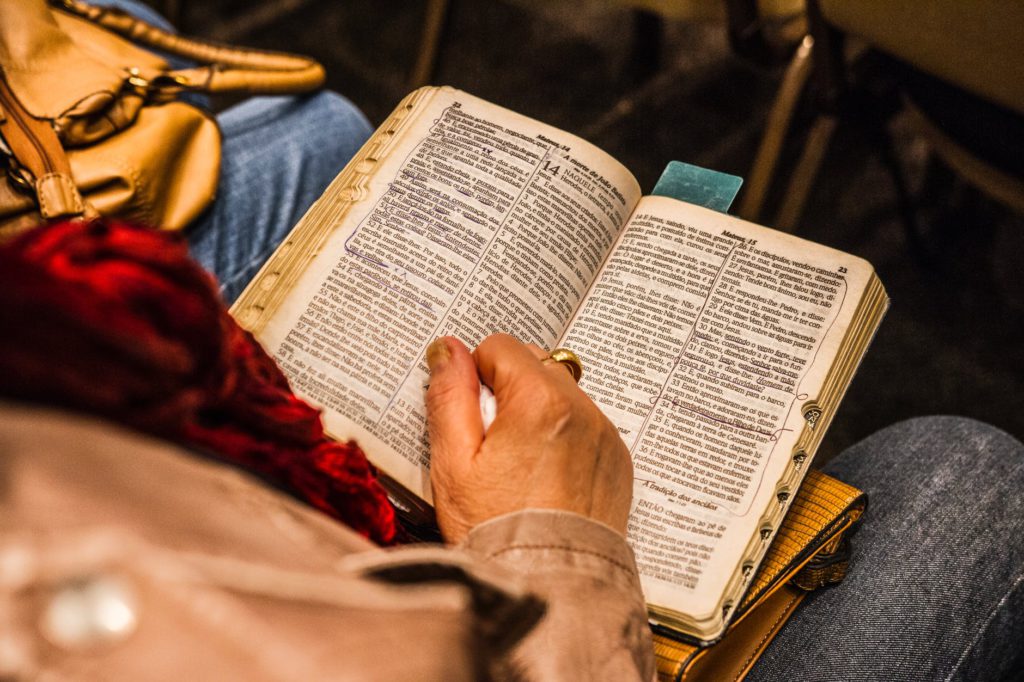 When you watch a television show, they will often start the new episode with a look back at what has come before. It's good to jog our memories a little bit. This is what is happening in the first couple chapters of Deuteronomy. Moses was setting the scene by recalling where their journey in the wilderness had taken them thus far. In Chapter 1, Moses points out the failures and frustrations they have encountered along the way. What stood out to you in our reading today?
We might question how an eleven-day trip took 40 years. We may also notice how Moses made a lot of references to what the Lord has said or commanded. Of course, there are lots of examples of how the people have done their own thing and not followed God. Clearly, Moses has been chosen by God to lead the people during this time in history, and there is a lot of we can glean from the mistakes made, the divine intervention provided, and the faithfulness of leadership.
Let's take a closer look at how this journey with God has unfolded. God had promised Abraham and his countless descendants an inheritance of land, the "promised land" as it is often called. As they stand on the brink of arriving at this destination, fear creeps in. Instead of focusing on the beauty, they focus on the challenge of defeating the people who are currently living on "their" land. How often does that happen to us? We are just about to accomplish something we have been working toward, only for our joy to be stifled when we encounter a roadblock or some other delay.
Have you ever blamed God for something that is happening to you? I know a lot of people are questioning the pandemic that is attacking the world as I write this. It will be remembered for generations, and we are still unsure of how the world will look after it is over. I'm sure we have all heard people say, "Why is God letting this happen?" or perhaps, "Where is God?" I, for one, believe that God is present more than ever. He is holding us, standing by waiting for us to call upon his strength. He is giving us the assurance that he is in control and there is nothing that can separate us from his love.
I love what Moses says, "God is going ahead of you. He will fight for you, just as you saw him do in Egypt." This is an image I rely on in many circumstances. When I am fearful of something or don't feel like I have the confidence I need, I picture God going ahead of me, preparing the battlefield, so to speak. God provides for us on so many unseen levels. Our job is to trust him along the way. Our heavenly Father has our backs. He doesn't want us to fail. It's when we rely on our own strength that we run into problems. When we let what we "see" keep us from experiencing the riches of God, we are only hurting ourselves like the Israelites found out.
Those wandering in the wilderness chose disobedience. After they angered God with their ungrateful hearts and whiney behavior, God changed the story. Only then did the people decide they wanted the old story back and were left in defeat. God wasn't with them in that plan anymore. They were venturing out on their own. That's why it is so important to make sure we are living in God's will. Doing what he wants us to do, when he wants us to do it. He will be there when we are obedient to him.
This theme will be repeated again and again in this book and in the story of God's people. We aren't alone when we falter in our faith. We can have assurance that seeking God and pleasing God will result in provision of our needs and desires. How are you responding to God today?

Let's pray… Lord, thank you for being in charge of what seems a chaotic life at times. Help me not to be rebellious like the people Moses was trying to lead. Help me to be grateful and obedient. Show me your plan for me. Go before me today and bless every encounter and conversation I have. May you be glorified. In Jesus' name. Amen.