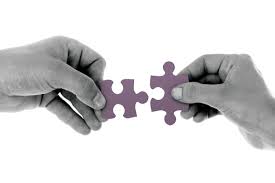 The contrast could not be clearer between the plans given to Absalom by his two advisors. The quick and simple plan of Ahithophel is probably the best plan for Absalom's victory. While the plan outlined by David's true ally, Hushai, over complicates the situation. Hushai is a master of double talk and makes the case for his own plan to be better than Ahithophel's. Better for David to be sure.
Any time we find ourselves in the planning phase of any project, there are bound to be differences of opinions between leadership. How do you pick the best plan? Seeking guidance through prayer is my first go-to. But it hasn't always been that way. For many years, I relied on my own ideas.
When we look at the two plans suggested here, it seems ludicrous that Absalom would opt for Hushai's version. But the key is this. "For the Lord had determined to defeat the counsel of Ahithophel, which really was the better plan, so that he could bring disaster on Absalom!" It was God who ordained this plan, and he used Hushai to deliver it.
The providence of God is revealed in this plan. You may also recall that David had prayed that Ahithophel's counsel would be ignored. God's fingerprints are all over this situation. It's easy for us to see that looking in. How were the players of our story seeing it?
How do we look at a situation and discern God's direction? We can pray for the Spirit's direction and insight. We can look to the wisdom of other believers and call upon them for their input. God's word will also reveal clues to us as well.
Do you currently have any plans underway? Perhaps you're looking for a new job, thinking about a relocation, or even starting a building project. Sometimes we can feel overwhelmed with planning. Others, like my husband, thrive on strategy. David routinely uses his gift for strategic planning. That's not my gift at all, but I'm so glad to have him as one of my "trusted advisors."
There will always be more than one way to do something. Finding the best way, the best plan, is what we all strive for. Don't be afraid to ask God for his help in figuring it out.

Let's pray …
Lord, I am feeling a bit overwhelmed when I think about the projects currently on my plate. At the same time, I feel energized knowing that you are beside me, guiding me along. Grant me the wisdom to see your direction and not be consumed with my own ideas and agenda. Forgive me for rushing ahead of your perfect time. In Jesus' name. Amen.