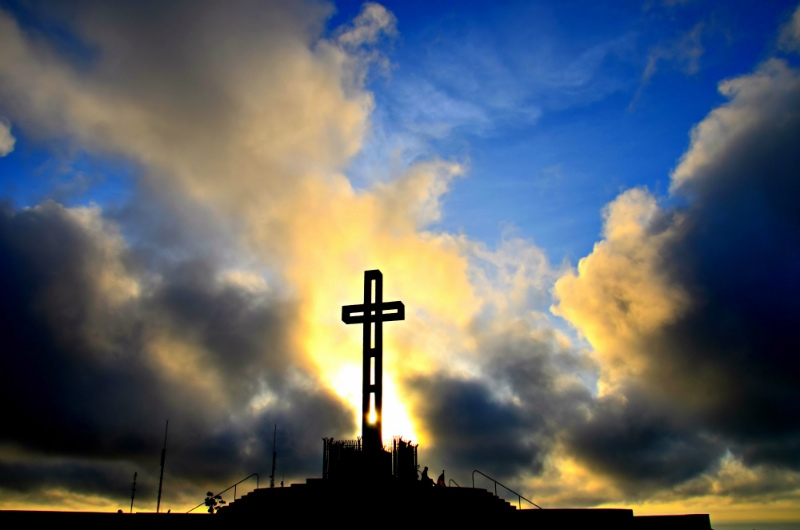 We've often heard it said, "desperate times require desperate measures." That's what I think of when I see what Absalom did to get Joab's attention. Absalom has an agenda, and he wasn't getting his way. Despite the fact Absalom was receiving a lot of attention from the people of Israel, Absalom still desired time with the king.
I think I'd be wondering, too, why the king, my own father, had summoned me back only to ignore me. Better to be ignored than to be killed, I suppose. Even the king's right-hand man, Joab, was not responding. Why do you think David allowed Absalom to return? For Absalom, it took the desperate measure of burning down Joab's fields to get some attention. It may seem like a bit of a tantrum, but it worked.
Have you ever had a time in your life where you felt desperate? Perhaps you were struggling financially. Perhaps you were estranged from family or friends for some reason. Perhaps you felt abandoned and didn't understand why. It's in those times we desperately seek answers. When answers evade us, we must become creative to get the appropriate attention.
Why do I get the feeling that Absalom has a hidden agenda? We'll see how this all plays out. For now, he is trying to make sense of it all. I'm trying to make sense of it all, too. The people sure seem to be enamored by him. Then again, he is the king's son. That alone would make him even more attractive in the public eye.
What about what God did for us when he sent his son to die. Those are some desperate measures, too. The sacrifice is beyond great. God loved us that much. He still does love us. God's love never stops coming.
It's sometimes hard to fathom such deep affection. We know how we love our family and friends. God's love is way more than that! 1 John 4:17 says, "If God's love is made perfect in us, we can be without fear on the day when God judges the world. We will be without fear, because in this world we are like Jesus."
To be like Jesus. That's a huge jump from our King David story, but we got there because of the theme of desperate measures. What measure may God be taking right now to get your attention? Take some time and just listen. Don't rush past this. Listen. What is God saying to your heart today?

Let's pray …
Lord, thank you for loving me so much that you sent your son, Jesus. I can't even fathom how much love that could be. I want to be listening and following you in all that I say and do. Speak to my heart. Show me the way. I love you, Lord. In Jesus' name. Amen.